For 30 years, the D-LINK brand has stood for high-quality network and surveillance technology as well as customised complete solutions. 
D-LINK's product portfolio not only offers technical solutions, but also repeatedly delivers practice-oriented innovations. Products and solutions are offered from a single source: Wireless, Switching and Video Surveillance. From simple WLAN routers to complex network accessories, D-LINK offers just about everything.
D-LINK products are suitable for private use as well as for professional use in industry and commerce.

D-LINK Wireless Solutions (Stand Alone, Unified and Cloud)
In the wireless sector, D-LINK products offer small and medium-sized businesses unified wireless network solutions for productive working environments at a low total cost of ownership (TCO).
Excellent added value is offered for a wide range of application scenarios. D-LINK professional wireless networks are scalable, easy to set up and simple to manage. D-LINK's unified wireless solutions ensure stability across the entire WLAN through a "self-healing" network and so-called AP load balancing.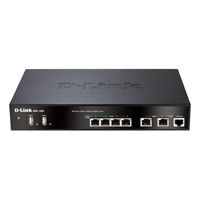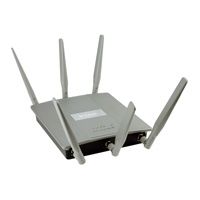 Advantages of D-LINK wireless solutions:
Multiple options.
Seamless and uninterrupted roaming.
Easy installation and management.
Robust security.
In the field of switches, the D-LINK brand offers a comprehensive range with different numbers of ports, features and connection and expansion options. These are the foundations for a wide range of high-quality network solutions, suitable for both small and medium-sized businesses, hospitals, schools, universities and public authorities.
In doing so, the cost-efficient D-LINK switches meet the constantly increasing requirements in terms of capacity and speed and form the basis for secure and reliable corporate networks. This includes both the creation of the necessary security to manage an end-to-end wireless infrastructure and the necessary protection for the storage of sensitive data.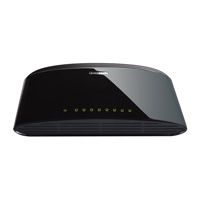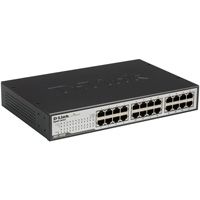 Advantages of D-LINK switches at a glance:
Problem-free voice and video support.
Coverage of all bandwidths: Fast Ethernet, Gigabit Ethernet and 10 Gbit.
Flexible connectivity including mixed copper and fibre networks.
Unified management and control of access via wireless or wired devices for increased security and reduced costs.
Guaranteed interoperability to reduce operational costs.
Integrated and robust security for reduced risks and lower costs.
Scalable solutions: choice of modular deployment or stacking.
D-LINK video surveillance solutions
The D-LINK brand stands for integrated surveillance solutions! From cameras and switches to WLAN, storage and software - the D-LINK product range offers everything for a complete and professional security solution.
Power over Ethernet makes setting up video surveillance easier, safer and more cost-effective. Thanks to PoE technology, most D-LINK cameras of the business class support installation with only one cable. A combination with a D-LINK Smart PoE Switch also enables remote control and remote monitoring of the power.
D-LINK's Smart Switches feature automatic IP camera detection, creating a virtual LAN and prioritising traffic in this way - this is called Exclusive Auto Surveillance VLAN technology.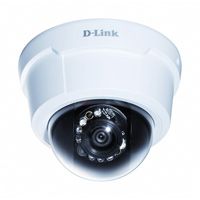 All products of the brand D-LINK