With SACON's products, you can keep an eye on the network jungle. These include the S/FTP and fibre optic LED patch cables with light identification, the injectors for feeding energy into the patch cables and the marking clips. But also the DualBoot PushPull IP20 patch cables with PushPull locking instead of the usual jack release.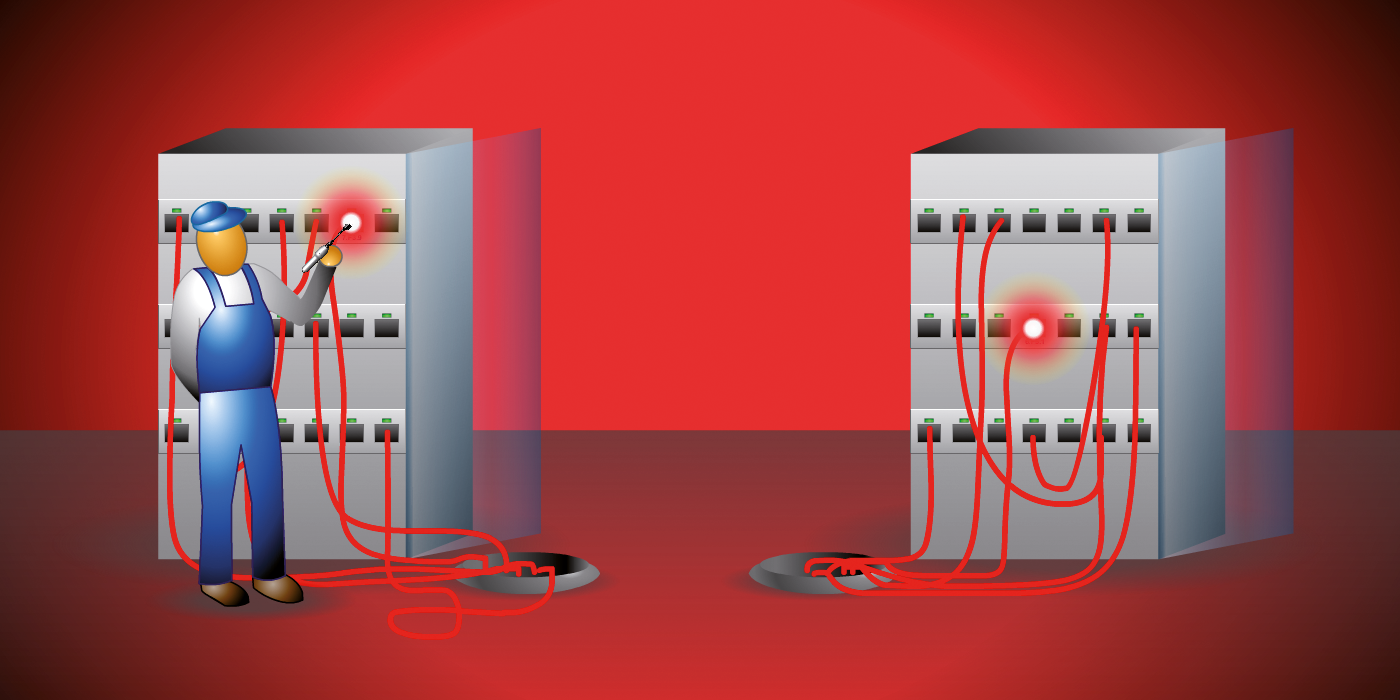 saCON S/FTP and LWL patch cables with light identification
The patented procedure for easy assignment of the plugs to each other significantly increases operational safety; unintentional pulling of the patch cords can be virtually ruled out.
After contacting any patch cable side with the injector, the integrated light-emitting diodes in the plugs at both ends of the patch cable light up. Data transmission in progress is not affected by the light identification!
The saCon patch cables have been developed especially for use in offices, industry and data centres.
With the saCON RJ45 patch cable, the robust cable construction ensures that the electrical transmission parameters can only be influenced by extreme mechanical loads. The combination shielding used (PiMF + braiding with > 65 % coverage) together with the 360° shielded RJ45 plugs offer maximum data security. The patch cables are available in Cat.6 and Cat.6A qualities up to 500 MHz.
In the saCON fibre optic patch cable, the cable construction ensures that the optical transmission parameters offer the highest level of data security. The standard version of the patch cables is crossed. With the SC/LC duplex connector, it is possible to subsequently rotate the connectors in relation to each other.
saCon S/FTP patch cable cat.6
saCon S/FTP patch cable cat.6A
saCon Injector / LED Detector Pro
saCon FO LED patch cable duplex
All products of the brand SACON